Access: Settings > General > General Tab
Insert all necessary field as provided.
You can also insert additional info or google map to the Editor field here,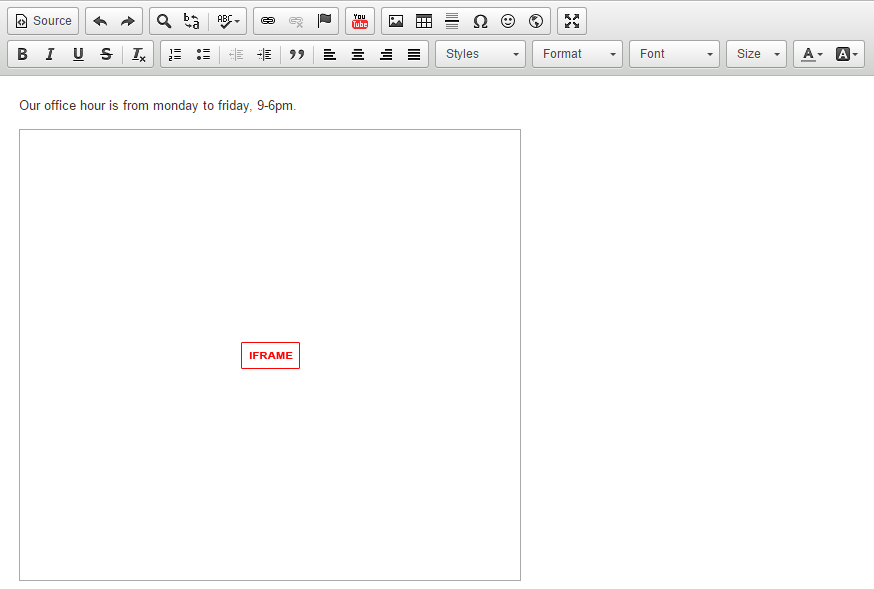 Step to insert google map embed code.
Search for your map location at google map, click on SHARE
Click on Embed map
Copy the iframe code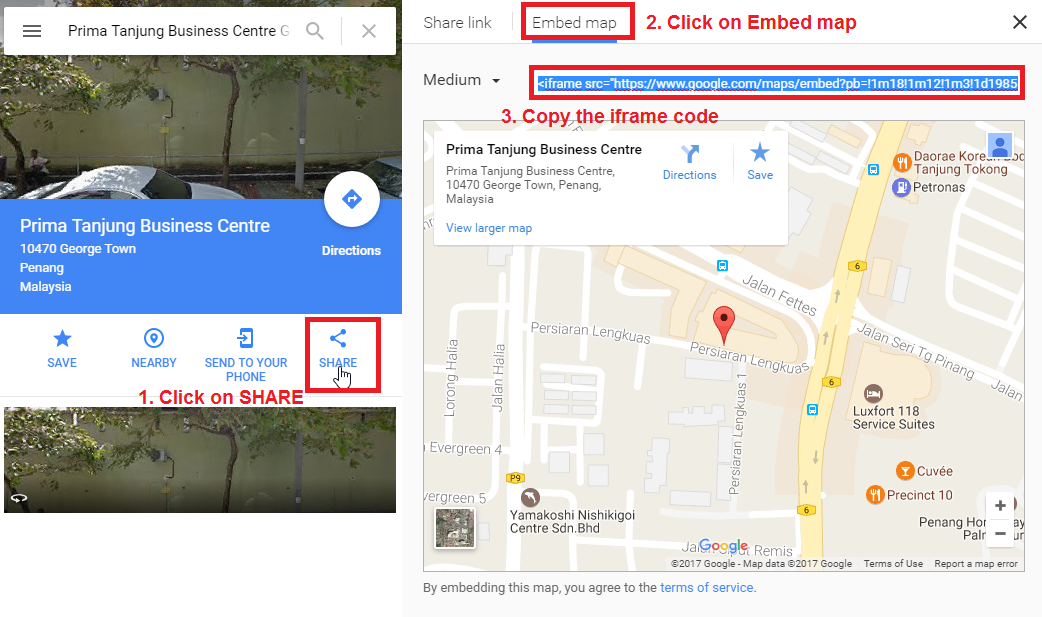 4. go back to Editor field, click on Source button,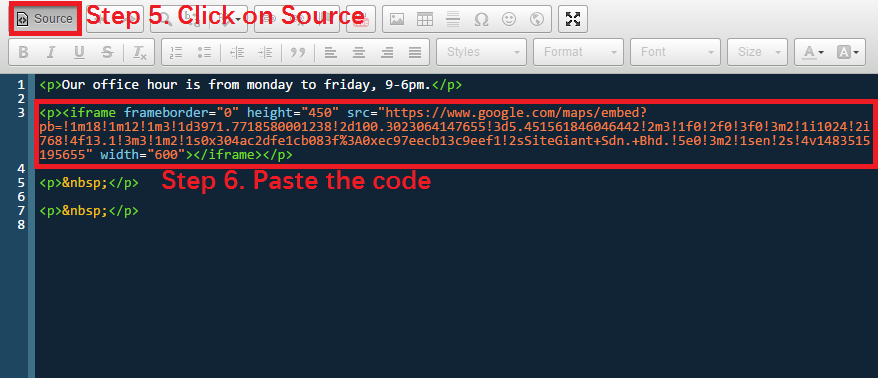 5. Paste the code. Save and Clear Cache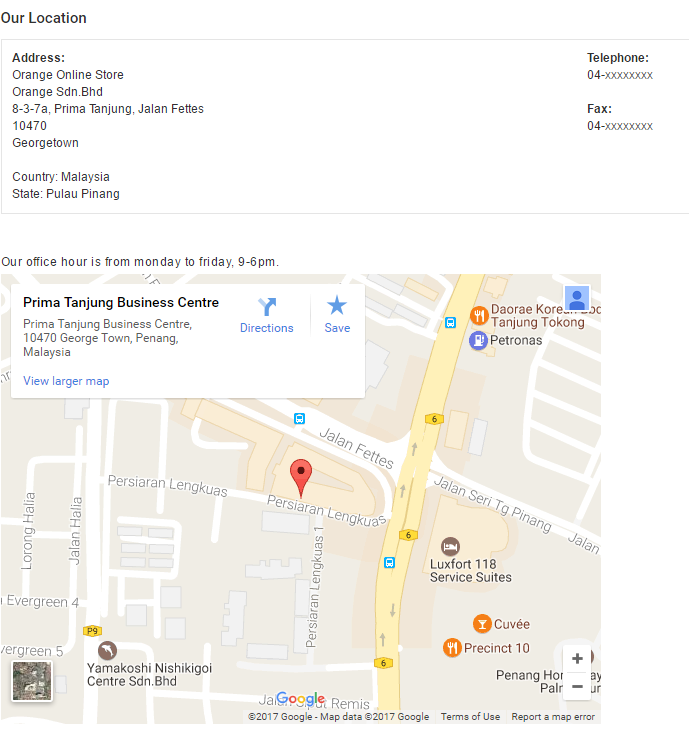 Store Owner: Your name who own the store.

Email: Valid email address where customer may send you inquiries through contact us page.

Telephone: Valid contact number. (Numeric Only)

Fax: Valid fax number (Numeric Only)

Address: The full address of your store which are able to guide your customer towards your store.

Country: The country that your store located.

Region / State: The region or state that your store located.