Access: Webstore > Menu Manager > click on "Main" tab
User can edit, delete or add in new menu for the website.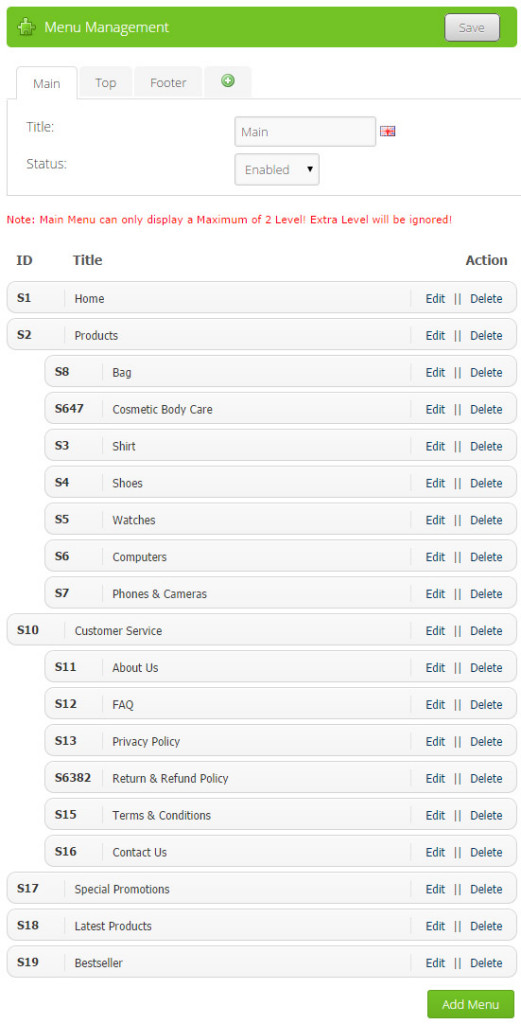 To add new menu, click on "Add Menu" button. After that, fill in the menu title and select the link path.
If you want to create sub domain and place it under parent menu, you just have to drag the menu and place it under the parent menu.