Access: Webstore > Layout Manager 
From the left hand side panel you can see page content tab as image below

Drag the page content tab into the position you wish to display, you can put it at either content top,left,right or bottom.
In this example, i will drag it to position top, after dragging it to position top, click on the pen button to change the content inside.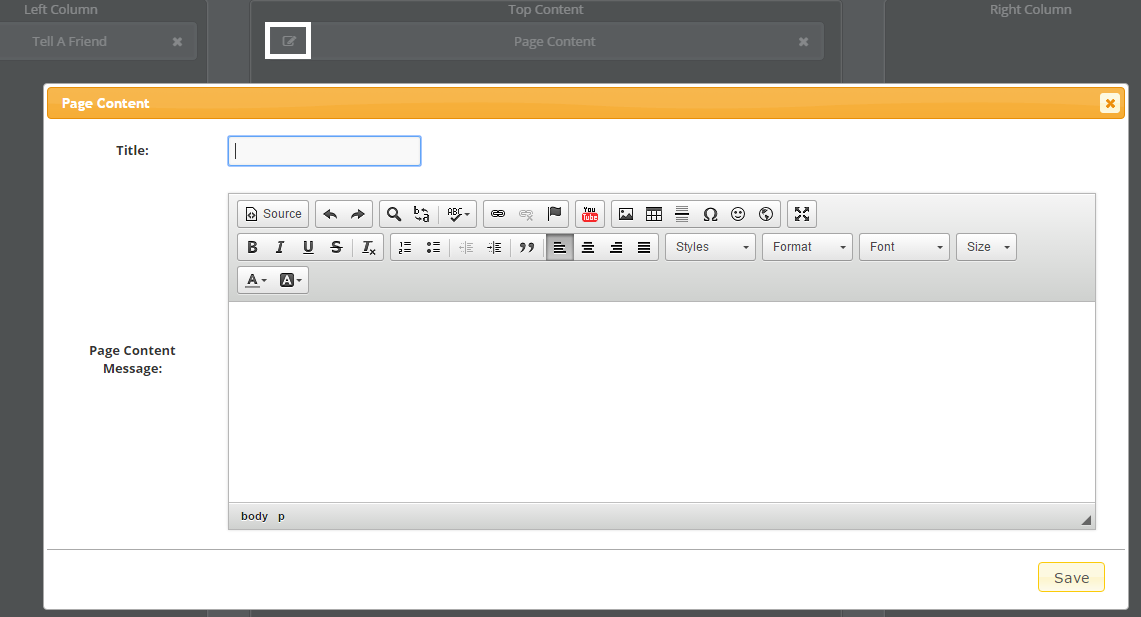 You can key in the title and the description you want.
Please note that you can add not only one, but multiple page content into the position you want.