You can resize your large image which export from your digital camera to a smaller file size and also smaller height & width.
Normally images that used in e-commerce website are around 100kb+/- and product large image are not more than 1000px width since there are some small monitor screen users.
You can use any photo editing software to resize your images,such as adobe photoshop,Microsoft Paint.
This tutorial are prepared for those who don't have photo editing software or skills.We will show the simple resize steps in online image editor – https://pixlr.com/.
Logon to https://pixlr.com/
You can choose to use PIXLR EDITOR or PIXLR EXPRESS to resize your image.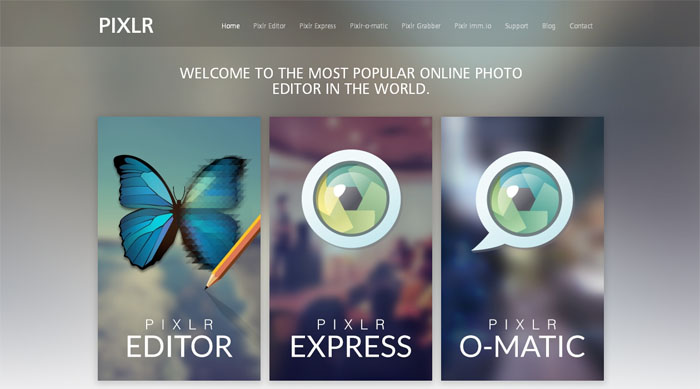 This tutorial will guide you on PIXLR EXPRESS.
https://pixlr.com/express/
Choose your image from computer and start to resize.
Click on Adjustment icon > Resize icon which appear in page bottom
Set your preferred size,Apply and Save into your PC.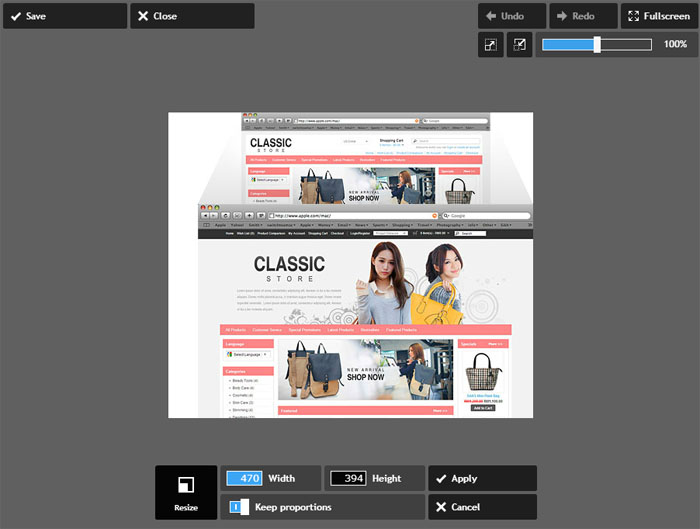 You can give the image new name and adjust the image quality when you Save.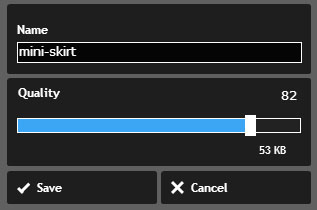 A proper image name should be exclude capital letter,spacing and special symbol(can use only hyphen(-) and underscroce(_)).
"this_is_a_good_image_name.jpg" and "this is not a good image name.jpg"
This restriction are apply to folder name as well.Please exclude capital letter,blank space and special symbol in your image/folder name.
Once your product images are ready,you can upload your images in admin control panel